We've all heard the saying, "girls are made of sugar and spice and everything nice!" While this may be true when girls are young, when they become adults things can sometimes change. These 5 girls started out as good as it gets, but turned into some of the baddest girls around.
Miley Cyrus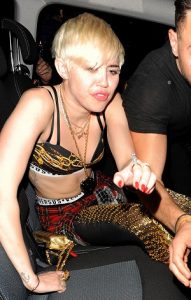 Miley Cyrus is one of Hollywood's best examples of a good girl who just couldn't help but turning bad! Daughter of famed country music star Billy Ray Cyrus, Miley first became famous, not for riding wrecking balls in the nude, but for her sweet and innocent role as Hannah Montana on the Disney Channel! Now, Miley has strayed rather far from her positive influence on kids. She can be found twerking in clubs and has been even praised her drug use. Look on the bright side: at least she can still sing!
Bonnie Parker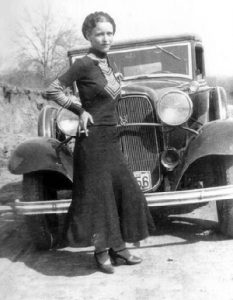 Not every "good girl gone bad" was a celebrity! Bonnie Parker of the Bonnie and Clyde crime duo was not always a murderer and a thief. As a child, she grew up fatherless and poor, but was always good. She even got high marks in school and was well-noted for her personality and her love of poetry. It all went downhill, however, when she met Clyde Barrow. She fell madly in love and joined him in his life of crime! Stay away from the bad boys, ladies!
Britney Spears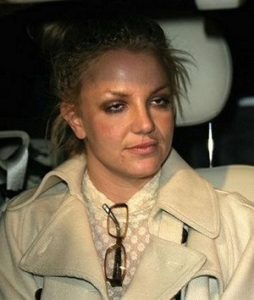 Once a sweet and adorable girl from the South, Britney Spears hit adulthood and went bad–fast! Britney's music career was highlighted by extremely suggestive, but still mostly innocent material. It all went downhill once Spears became heavily involved in drugs. Now, Spears has lost custody of her two children, and has been in and out of psych wards and drug rehabs. Her repeatedly bad behavior definitely must have her saying "Oops! I did it again!"
Amanda Bynes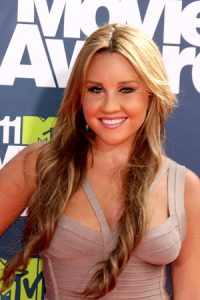 When some good girls go bad, their careers just keep getting better and better. Not so for Amanda Bynes! This former actress started out as a sweet, lovable character on Nickelodeon. Unfortunately, adulthood got the best of her. Starting in 2012, Bynes began to get arrested again and again for different reasons, including driving under the influence, reckless endangerment, and drug abuse. Bynes found herself in a mental hospital in 2013 after purposefully lighting a driveway on fire! Bynes may not be doing much work in Hollywood these days, but we won't forget her bad girl streak!
Lindsay Lohan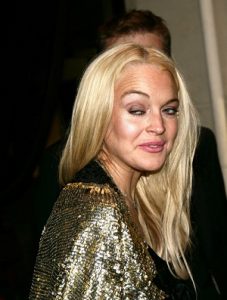 No list of good girls gone bad would be complete without Lindsay Lohan! This child-actress-turned-bad-girl was once the cutest child star around. Her role in the updated Parent Trap film won the hearts of millions of families. But, like so many of Disney's child actors, once she reached adulthood her good girl image quickly faded away. Lohan developed drug and alcohol addictions, and her bad-girl streak was fully revealed when she appeared in a 2012 issue of Playboy. Going from Disney to Playboy just may be as bad as it gets!