These are some crazy awesome radical to the max bug super powers. If humans had these powers we would have powers like those of Marvel superheros. Sadly we don't so all we can do is watch videos and read articles about bugs with majorly impressive abilities while we sit in our chairs. O well. Please share and enjoy everyone.
The geniuses over at Marvel may have been on to something when they created superheroes like Spiderman and Ant Man. Insects might be tiny and easy to squish, but many of them have abilities that are anything but ordinary. Give those abilities to a human, and you'd have a genuine, real-life superhuman! For these 5 bugs, however, the superpower lifestyle is perfectly normal.
Bombardier Beetle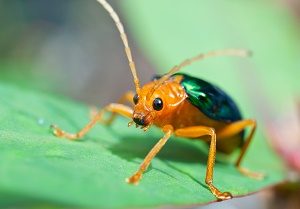 Besides having one of the most awesome names among all insects, the bombardier beetle is a tiny, walking chemistry lab. Those of you old enough to remember the movie Starship Troopers will remember the giant bugs that sprayed massive, hot chemicals out of their rear ends. The bombardier beetle really does this! Two chemicals, hydroquinone and hydrogen peroxide, combine in the beetle's abdomen, reach boiling point, and then shoot out at attackers. The mixture is so deadly, it can even kill other insects! You may want to bring a pair of safety goggles before you try to mess with this bug.
Cicadas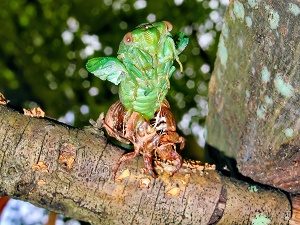 Cicadas are all the rage these days, and with good reason. Recently, their broods have been emerging from the ground in massive numbers, leaving hardened shells and dead bodies everywhere! But cicadas have an amazing power. They live underground for years before finally emerging in an all-out reproductive frenzy! Different cicada years are called "broods", and each "brood" will live underground for 13 or 17 years. Somehow, they always know exactly when to emerge, giving them an internal clock that is as precise as any human calendar. Some ancient societies have viewed them as immortal, which just goes to show: cicadas are one tough bug!
Hercules Beetle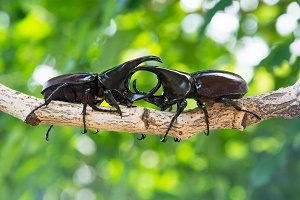 The hercules beetle wasn't just given its name. It earned it! Found primarily in Central and South America, these beetles may never have met the mythological Hercules, but they sure do have his strength! With their massive horns, these beetles can lift up to 100 times their own body weight! Granted, they only weigh in at around 100 grams, but don't let that stop your amazement. The average human weighs around 180 lbs. If we had the strength of a hercules beetle, we could lift two killer whales — one in each hand!
Cockroach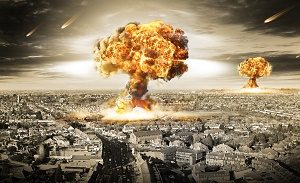 Cockroaches may be small and disgusting nuisances, but they're also some of the most superpowered bugs imaginable. Aside from their ability to withstand massive amounts of nuclear radiation, these bugs are also incredibly fast. Research conducted in 1991 showed that some cockroaches can move at breakneck speeds: Up to 3.4 miles per hour, or 50 body lengths per second. That may not sound fast to you, but scale this up to human terms, and you have a literal super power. If a human could do the same thing, he'd be moving at 210 miles per hour! Slow down, hot shot!
Spittlebug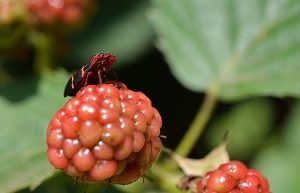 Ok, so maybe the the name "spittlebug" isn't the most appealing, but how about it's other name: froghopper. This bug can not only jump up to 100 times its own body length, it can do so at incredible speeds. When spittlebugs jump, they're can reach the a speed of 13,123 feet per second! These little bugs even beat out fleas, which are known to be excellent jumpers. Even at their tiny size, they can leap up a full 70 centimeters off the ground. A human jumping that far and that fast could cover a mile in under 10 seconds! That would certainly make for an interesting Summer Olympics!