These are amazing examples of celebrity plastic surgery gone wrong. A tummy tuck here, some liposuction there, all that is normal compared to the lengths these celebs pushed their bodies. These 5 celebrities suffer from what doctors call "body dysmorphic disorder" a mental disorder that finds flaws where there are none. The end result is over the top plastic surgery to correct problems with your body that weren't there to being with, and as you might guess you can't fix a mental disorder with plastic surgery. What you end up with is plastic surgery gone bad!
Some people are born with natural beauty. Many others are not. Still, age gets to everyone, and when it does: there's plastic surgery! Unfortunately, plastic surgery is far from a perfect science, and in some cases it just gets botched by terribly unskilled surgeons. These 5 plastic surgeries went so poorly, it's hard to imagine why anyone still gets them!
Donatella Versace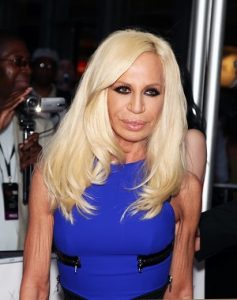 Italian fashion designer Donatella Versace didn''t just stamp her name on a few luxury fashion items. In her youth, she was an absolute knock-out! But age and desperation got the best of her, and Donatella now looks, well…not quite her best. Repeated surgeries have resulted in waxy looking skin and a lip structure that some have called the "trout pout". Call us crazy, but her new looks certainly don't seem very fashionable! She now looks just a bit fishy.
Michael Jackson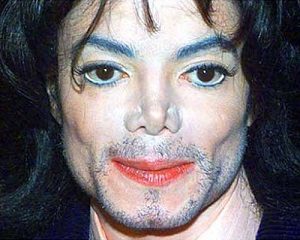 Michael Jackson may have been the world's favorite pop star, but he unfortunately did not have a lot of love for himself! Jackson had so many plastic surgeries done, he's become a textbook case for body dysmorphic disorder, a mental illness marked by an obsessive need to correct personal defects. But it wasn't just the oddly pale skin that really went wrong for Jackson. It's the nose. Not only did Jackson have repeated surgeries to change the size of his nose, eventually his face just couldn't take it anymore. Jackson had to wear a fake nose, which, rumor has it, once fell off in public. That must have been a real thriller!
Jocelyn Wildenstein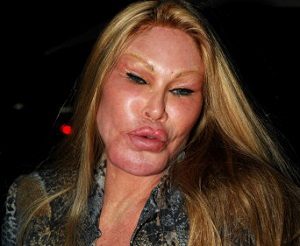 At this point, the name "Jocelyn Wildenstein" is only a name. This New York socialite has had so many plastic surgeries, she no longer looks human! Her mad attempts to change her looks all began when she lost her husband. In an attempt to win him back, she resorted to plastic surgery. Unfortunately for her, it didn't work! Now known as the "Lion of New York" due to her crazy looks, Wildenstein is rumored to have spent a whopping $4 million on plastic surgeries. Hopefully her surgeon has a good lawyer!
Heidi Montag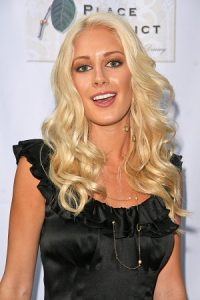 Before she had more than 10 plastic surgeries in one day, reality star Heidi Montag was already drop-dead-gorgeous. Now, however, everything about her face seems just a little bit off. Whether it's the oddly square chin or just-a-bit-too-high cheekbones, it's hard to look at Montag without making a few Van Gogh references. Montag herself admits that her surgeries were a mistake. Which is good. Hopefully she kept the receipt!
Priscilla Presley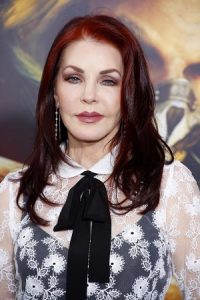 Elvis Presley's daughter Priscilla apparently did not have a hunka hunka burning love for her own natural beauty. A few botched surgeries have given her a face that's completely unrecognizable to what it used to be! The worst part? Presley admits that she actually got one surgery on her face from a doctor who turned out to be a complete fraud! Maybe next time she'll ask to see some I.D.!