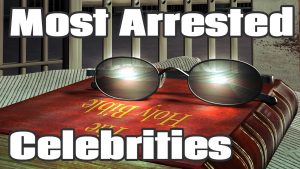 Most celebrities tend to stay out of trouble..How boring. Thankfully we aren't here to talk about the "Goody Two-Shoes" of hollywood.
These 5 celebrities have some of the longest rap sheets you've ever seen!
T.I. (Clifford Harris)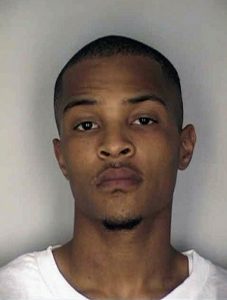 A lot of rappers carry their fair share of criminal records. For Clifford Harris, more famously known as T.I., it's a record that may have helped his career. Despite having one Grammy award under his belt, this rapper has 7 arrests. The most notorious one occurred just before the 2007 BET Awards. T.I. was arrested for illegal weapons possession, eventually serving one year and a day in prison as a result. Although he's gone on to continue making records, his most famous album was written while he was on house arrest. Maybe crime does pay?
James Brown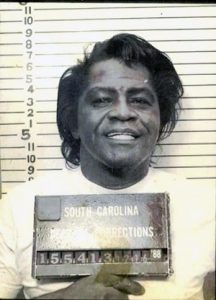 You may love the Godfather of Soul, but James Brown was one celebrity who knew the inside of a jail cell a little too well. Although many of Brown's 8 arrests were for assault, his worst one resulted after he led police on a multi-state car chase. He was eventually arrested for several offenses and found his way to the slammer for 3 long years. He may have had soul, but he was definitely super bad as well!
Snoop Dogg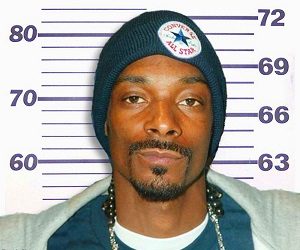 Snoop Dogg, often likes to push the legal boundaries. Sometimes it works. 8 times, it didn't work so well. Snoop Dogg has been arrested for mostly drug-related crimes, including cocaine possession. He's also been convicted of other crimes like illegal weapons possession and even trespassing. His rap sheet may help his career, but it's also gotten him banned from Australia, Norway, the U.K., the Netherlands, and even a high school in California! But because of his love for marijuana, he'll likely never get banned from Colorado!
DMX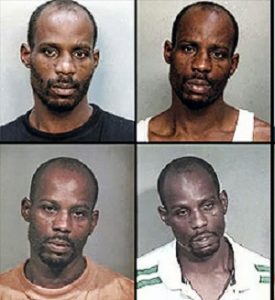 We know him as DMX, but the police know him very well as Earl Simmons. This former rapper had trouble with the law before, during and after his rise to fame. Among his 13 arrests include felony charges for illegal weapons possession, drugs, and criminal impersonation. That last one was perhaps the worst, when DMX lied about being an FBI agent! Jail did at least have one positive effect: DMX became a Christian, and is currently trying to become an ordained pastor. Now that's one miraculous prison conversion!
Martin Sheen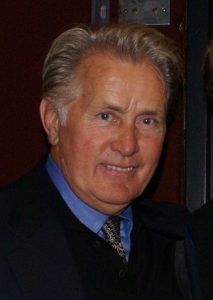 Martin Sheen blows every other celeb out of the water when it comes to arrest records. With a stunning 66 arrests, it's a wonder that this actor has not somehow been sentenced to life in prison! Some of that has to do with the fact that most of his infractions have all been rather petty crimes. Many of Sheens arrests involve trespassing and civil disobedience, crimes that stem from his anti-war activities. He may not have been arrested for drugs or weapons, but Sheen definitely has a permanent bed at his local police precinct!
Liked the article? Great then watch the video its even better Most Arrested Celebrities Video