Fame and fortune don't always go hand-in-hand. Some celebrities just can't seem to make ends meet, no matter how hard they try. But this list of celebrities has proven that celebrity status can indeed result in some fairly deep pockets.
These are 9 of the richest celebrities in Hollywood sorted by net worth. These guys and gals are the richest of the rich!
George Lucas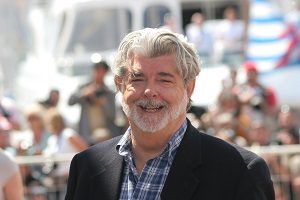 He may not be a bad boy of the silver screen, but his work behind the scenes has George Lucas raking in the dough! The genius behind the Star Wars franchise is worth an astounding $5.4 billion. The majority of that money came from Lucas' most recent financial deal: Selling his baby Lucasfilm to Disney for a cool $4 billion dollars. With that kind of money, he can certainly afford to buy a few personal Jedi bodyguards!
Donald Trump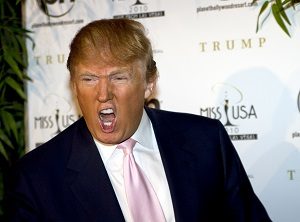 Donald Trump is currently trying to become the next Commander-in-Chief, and he's made enough billions to spend his own money trying to get there! This mega mogul made his money primarily from property dealings, and is currently worth $4 billion. Let's hope he fires some of that money our way!
Steven Spielberg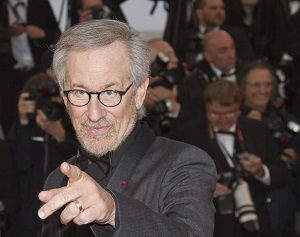 You've laughed (or cried) at his movies, and thanks to you, Steven Spielberg is living a life of luxury. This Hollywood producer has produced his way to the top of a pile of money. His current net worth? $3.6 billion. You can bet he's phoning home — all the way to the bank!
Oprah Winfrey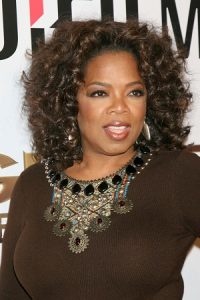 The "O" might not be starring in many movies these days, but she sure is pulling in the cash! Oprah is worth a solid $3 billion, making her not only one of the richest celebrities in the country, but in the entire world. Now if only she could give away some free stuff to everyone!
Paul McCartney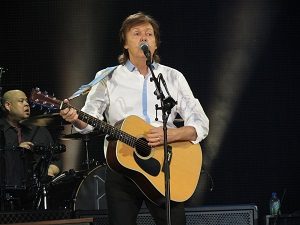 Paul McCartney may have moved beyond the band that first made him famous, but that doesn't mean he isn't still profiting off of it. This British actor loves America — and the dollars we like to give him! His is currently worth $1.2 billion. Or 840 million British pounds. Aren't exchange rates fun?
J.K. Rowling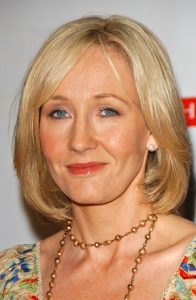 Most writers barely make enough to buy a cup of coffee. J.K. Rowling, however, has profited a-plenty from her Harry Potter series of books. The British writer has written her way to the top, and is now worth $1 billion! That's pretty impressive for someone who was once homeless!
David Copperfield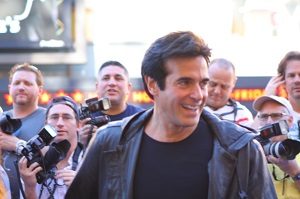 Somehow, beyond all reason, magician and illusionist David Copperfield is worth $850 million! We're not sure where that money is coming from. Perhaps it's a trick of smoke and mirrors?
Sean Combs – Diddy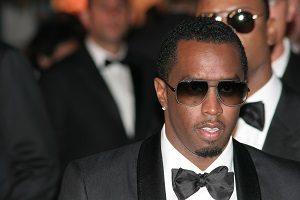 P. Diddy. Puff Daddy. Whatever name Sean Combs is doing by nowadays, one thing is for sure: His bank account just keeps on rising! At the ripe young age of 46, Combs is worth a solid $735 million! With that much money, he can easily afford to puff a few dollars!
Tom Cruise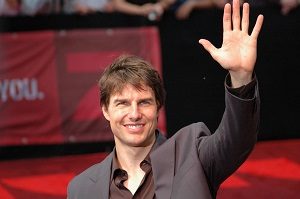 Most actors can't seem to break the $100 million mark. Not so for Tom Cruise! This Hollywood star is laughing all the way to the bank after every blockbuster he makes. And he's made so many of them that he's sitting on a hefty net worth: $480 million! Maybe we should all give Scientology a second look?
Editorial Images:
http://www.dreamstime.com/photos-images/donald-trump.html
http://www.dreamstime.com/photos-images/steven-spielberg.html
http://www.dreamstime.com/photos-images/tom-cruise.html
http://www.dreamstime.com/photos-images/sean-combs.html
http://www.dreamstime.com/photos-images/paul-mccartney.html
http://www.dreamstime.com/photos-images/oprah-winfrey.html
http://www.dreamstime.com/photos-images/j.k.-rowling.html
http://www.dreamstime.com/photos-images/george-lucas.html
http://www.dreamstime.com/photos-images/donald-trump.html
http://www.dreamstime.com/photos-images/david-copperfield.html