Aww! Animals are so cute! Dogs, cats, gorillas! Well, maybe not gorillas. But hey, even when they're babies, most animals are absolutely adorable. It's challenging to decide just which animals make the cutest babies, but we're willing to brave the firestorm of disagreement. These 5 animals probably have the cutest babies you will ever see!
Swallow Baby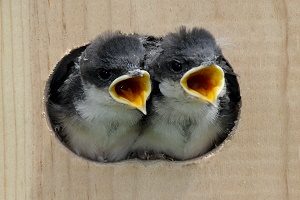 Just look at that cute little beak and those fluffy little wings! Baby swallows are some of the cutest animals you will ever lay your eyes on. Sure, they do start out a little naked, pink and afraid, but give it a few weeks and they're camera ready! Swallows are common birds, especially in rural areas. Swallow mothers and fathers are also great parents, as both the males and the females help keep the adorable baby chicks fed and happy. Since most swallows will lay 4 or 5 eggs, there are always a lot of cute little mouths to feed!
Great Horned Owl Baby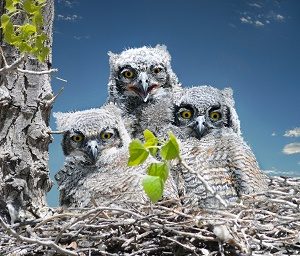 You might need a heart monitor after the cuteness overload you'll get from great horned owl babies! The adults are certainly fierce looking and scary, but their babies look so soft and cuddly! Great horned owl chicks have a thick layer of soft, downy feathers to help keep warm. There's usually only one or two of these little guys in a clutch. The male great horned owl is so proud of his adorable kiddos that he'll even do all of the work to feed the babies and their mother. Yes, really!
Yorkshire Terrier Baby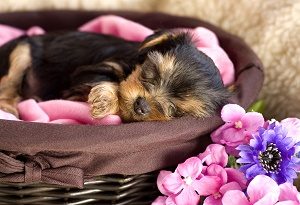 What list of cute animals would be complete without a cute puppy? You dog lovers out there might have your favorites, but the Yorkshire Terriers makes some of the cutest dog babies. How could anyone not love that adorable button nose, beady little black eyes and fuzzy little face? Yorkshire Terriers hardly get much bigger as adults, so that little puppy face stays almost exactly the same when they become full grown adults. Sure, there are other doggie pals out there, but with the Yorkshire Terrier the cute baby stage never ends!
Baby Human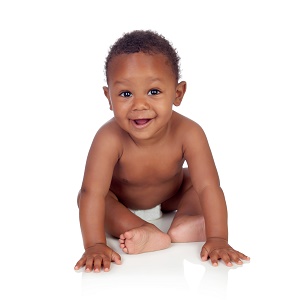 Aside from a little drool and horribly nasty dirty diapers, human babies are among the cutest little things ever. We might grow up to be big, hairy apes, but when we're babies, well, we just melt everyone's hearts! What is it about human babies that make them so adorable? The little hands and feet? The soft cooing? The wittle bitty nose and pouty lips? Whatever it is, we humans love our babies, and we're not afraid to show them off! Just watch out for those sharp baby fingernails! Ouch!
Baby Deer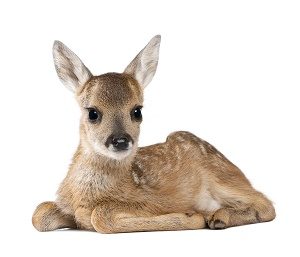 It wasn't the movie Bambi that made baby deer so popular. Baby deer did it all on their own! Those tiny white spots unfortunately don't last forever. Once a foal reaches adulthood, the spots have long faded. Still, the spots on a baby deer are perhaps one of the most recognizable –and adorable– baby features in the animal kingdom. Baby deer only take a few moments to learn how to walk, and it's not long before they're prancing up and down the open fields. And our hearts!