Remember when you were growing up? There were always those spoiled kids who always got exactly what they wanted. Everyone wanted to be their friend, but really, we were all just jealous! As spoiled as those kids were from your childhood, they had nothing on these five Richie Riches!
Isabella Barrett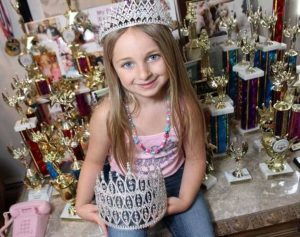 What little girl doesn't want to be a princess? At only 7 years old, child beauty star Isabella Barrett is about as spoiled as they get. After earning $2 million from her tiara-laden pageantry, Barrett now lives in the lap of luxury. This young diva not only has her own jewellry line, but she even owns 60 pairs of shoes! In one interview, Barrett explained that she not only loves being a millionaire, but that she also loves "being the boss." Maybe she's hiring?
Suri Cruise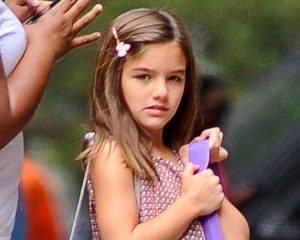 Her father may be fond of a certain cultish Hollywood religion, but this doesn't mean that young Suri Cruise has anything to worry about. Tom Cruise is worth around $300 million, and owns several multi-million dollar properties. Young Suri gets to enjoy every single one of them! Her mother Katie Holmes has claimed that her sweet, darling 10-year-old daughter is no Hollywood brat. That hasn't stopped Hollywood paparazzi from capturing every moment of this action-hero offspring's life, including her last birthday bash in New York City! Let's hope she doesn't go crazy like her father!
Prince George Alexander Louis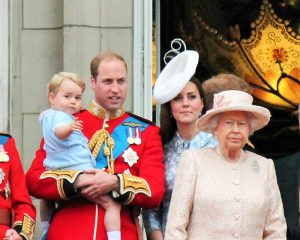 There's "rich", and then there's "British royalty" rich! Prince George Alexander Louis is the son of famed Brit royals, William and Kate. Not only was Prince George born a billionaire, he'll never have to work a day in his life! Sure, this cute 2-year-old may have to suffer in the public eye for all eternity, but he'll also get to live in the lap of luxury until the day he dies. But good news ladies! As far as we know, his royal highness is still single. There's still hope!
Phoebe Gates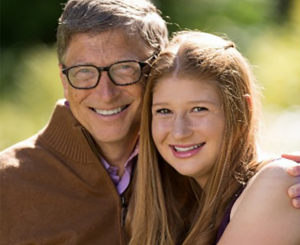 The youngest daughter of Bill Gates is likely the last in the line for the Gates family. Together with her two siblings Jennifer and Rory, this 13-year-old gets to enjoy life on nicer side of the tracks. As of 2015, Bill Gates was worth a whopping $79 million! Phoebe and her siblings, of course, get everything they want. Unfortunately for Phoebe, her father has decided to give away the vast majority of his wealth when he dies, leaving her and her siblings a mere $10 million each. How stingy!
Blue Ivy Carter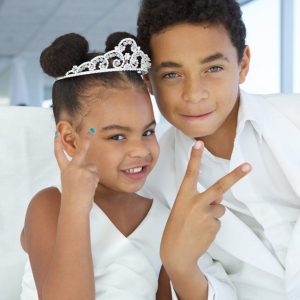 The only daughter of Jay-Z and Beyonce, 4-year-old Blue Ivy was definitely born with a silver spoon in her mouth! With parents that are worth a cool $1 billion, Blue Ivy is one of the richest kids in the world. She might still be too young to flaunt her money, but that hasn't stopped her parents from using their immense wealth to give her the best of the best. Blue Ivy has regularly flies on private jets and even gets to wear designer clothing. If she's anything like her parents, we'll probably see quite a few antics when she hits her teenage years!