Most of us have fantasized about what it would be like to be famous. Unfortunately, fame is not something everyone will enjoy — or suffer, depending on which celebrity you're looking at. But not every celebrity planned to be a member of the elite Hollywood crowd. These 5 individuals accidentally stumbled right into the waiting arms of fame and fortune!
John Wayne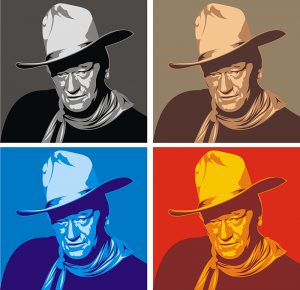 If Western movies could have a "king", that "king" would be John Wayne. Wayne wasn't always hoping to one day rule the silver screen. Instead, he sought to to do two things: play football, and become a lawyer. But a broken collarbone ruined his ability to play college football, and also lost him his scholarships. But as with most instances of Hollywood fame, John Wayne became famous thanks to connections. His former coach set him up with odd jobs in Hollywood that eventually led to his breakout success in the movie "Stagecoach". Here's to the Duke!
Burt Reynolds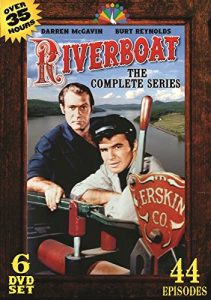 Football injuries may ruin quite a few potential careers, but they sure do open some even bigger doors! Much like John Wayne before him, Burt Reynolds went to college on a football scholarship. However, Reynolds wanted to become a nationally recognized football star. Instead, a knee injury ruined his dreams and forced him to leave Florida State University where he was attending. Reynolds didn't give up yet. While pursuing a degree in criminal justice at a community college, Reynolds decided to take a theater class. That was all it took. Years later, he landed his first big gig in the movie "Riverboat". Bring on the football injuries!
Wilford Brimley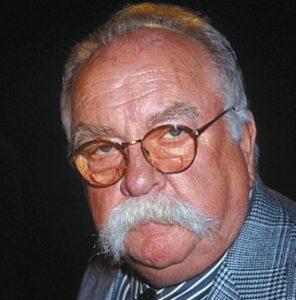 If not for a random order of events, we may never have had Wilford Brimley reminding us to take better care of our diabetes. Ever the eager patriot, Brimley dropped out of highschool and became a U.S. Marine. After the Marines, he also held several odd jobs: blacksmithing, wrangling, and even working as a bodyguard for Howard Hughes. But Brimley started in Hollywood, not as an actor, but by shoeing horses for movies. That was until his good friend Robert Duvall convinced him to try out. Sometimes all future celebrities need is a little push!
Sarah Michelle Gellar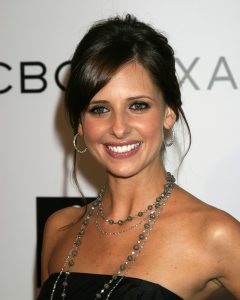 Best known for her role as the fearless Buffy the Vampire Slayer, Sarah Michelle Gellar didn't start life hoping to kick some demon butts on the small screen. Gellar was only 4 years old when a talent agent stumbled upon her and her mother enjoying a meal at a New York Restaurant. Lucky for her, the small roles that she played for the next several years — including a wide range of commercials — helped build her acting talent. It was only a matter of time before she landed a role as big as Buffy. If only the rest of us could be so lucky!
Johnny Depp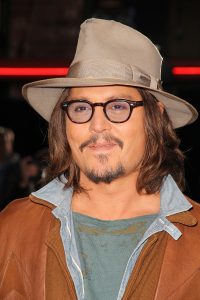 It's hard to believe that the consumate actor Johnny Depp was not originally a student of the theatre arts. After dropping out of high school, Depp was hoping to become a famous musician. Needless to say, those plans didn't quite pan out. The band eventually broke up, leaving Depp without a high school diploma and no plans. However, he did luck out: He married the bassist's sister, who, luck would have it, was a makeup artist with connections. Big connections. After she introduced Depp to Nicholas Cage, the actor suggested that Depp also try acting. Depp later landed a role in the original "21 Jumpstreet". The moral of the story? Marry a bassist's sister, of course!