Not every singer with vision actually has vision. Some of the best and most profound musicians were either born blind or became blind later in life. For those of you who would prefer to feel the music, you may love the sound these 10 bling singers.
Stevie Wonder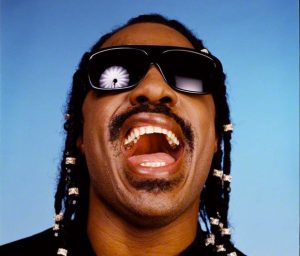 Stevie Hardaway Judkins, better known as Stevie Wonder, continues to be a wonder to the music world and pretty much everyone who has ever heard his music. Born six weeks premature, the world's most famous blind singer was not born blind, but was blind as a result of his earlier-than-expected birth. He did not let that get him down. Judkins was a musical child prodigy, and signed onto Motown Records at the young age of 11!
Ray Charles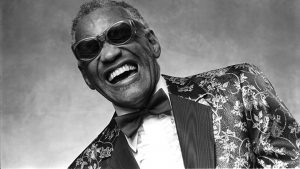 Long before Stevie Wonder, there was Ray Charles, also known as the "High Priest of Soul". Ray Charles was not born blind, but started to lose his sight at the age of 4. By age 7, glaucoma had completely robbed him of his sight. Charles developed a love and skill at piano early on, but did not manage to find success until he was in his mid twenties. Charles had 12 children with 9 different women during his lifetime, which may explain his famous hit, "I Got a Woman"!
Jose Feliciano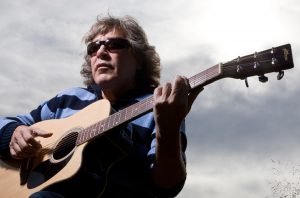 Puerto Rican singer and guitarist Jose Feliciano may not be famous to most people. That is until you realize what song really made him famous: the Christmas hit "Feliz Navidad"! Much like Ray Charles, Feliciano was blinded at a young age due to glaucoma. Feliciano quit school at 17 in order to pursue his musical dreams. Looks like it paid off!
Ronnie Milsap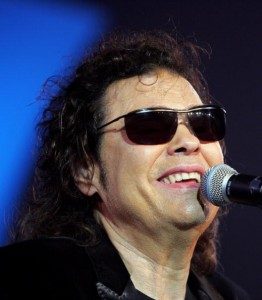 The first, and perhaps most successful blind country music in history, Ronnie Milsap proved you don't need sight to have vision. Milsap specialized in "crossover" music, particularly between country, pop, R&B and rock and roll. One of his most popular songs, "No Gettin Over Me," is a perfect theme song for Milsap fans who just can't get over their love of this blind country star!
George Shearing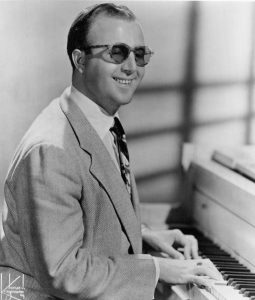 Even the Brits have their own famous blind singers! This includes jazz pianist Sir George Shearing. Born blind, Shearing only found marginal success as a musician. That is until he moved to the U.S., of course. His personal style gained popularity in the U.S., and a helped get Shearing a contract with MGM Studios. Shearing's music was popular enough to earn him a knighthood from the Queen in 2007!
Rahsaan Roland Kirk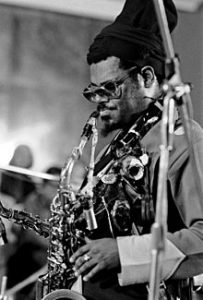 Jazz musician Rahsaan Roland Kirk should never have been blind. Unlike many of his fellow blind musicians, he was not born with blindness. Instead, poor medical treatment as a child resulted in a loss of vision. Born Ronald Theodore Kirk, Kirk died young at the age of 44. That was not before he had several hits, even one later popularized by the Austin Powers films. Kirk was known, not only for his music, but for his ability to play several brass instruments at the same time.
Diane Schuur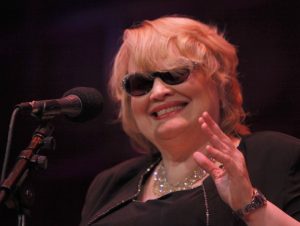 Somehow, jazz and blindness go hand in hand. This is true of Diane Schuur, one of the most famous female jazz artists. With two Grammy awards to her name, Schuur has proven that it's possible to overcome the glass ceiling and visual impairment, at the same time. Blinded at birth by the same impairment suffered by Stevie Wonder, Schuur develop skill in music at a young age, and has even performed at the White House several times. One of her most popular songs, "Deedles Blues" is as hopping and energetic as Schuur herself!
Doc Watson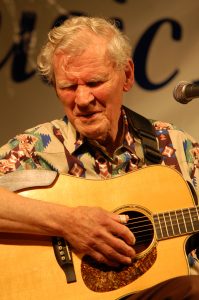 Seven-time Grammy award winning music artist Doc Watson was a flatpicking genius on the guitar. Blind in one eye since early childhood, Watson soon became a musical talent with stringed instruments, especially guitar. His music took off in the early 1960s when folk music began to resurge. He played music with his song Merle for 20 years, with both receiving Grammies and other awards. Watson passed in 2012 at the age of 89, but not before helping everyone remember just why folk music is a true American musical style.
Paul Pena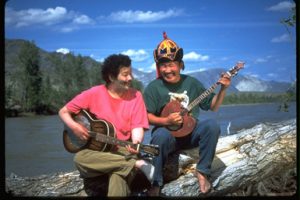 Blind musician Paul Pena is perhaps the most unique blind artist around. While he was famous as a blues, jazz, folk and rock and roll artist, his most interesting talent related to his Tuvan throat singing. Born with glaucoma, Pena did not completely lose his sight until the age of 20. Skilled with music and languages, Pena taught himself Tuvan throat singing styles, and even taught himself the Tuvan language in order to travel to the country and compete in throat singing competitions.
Ginny Owens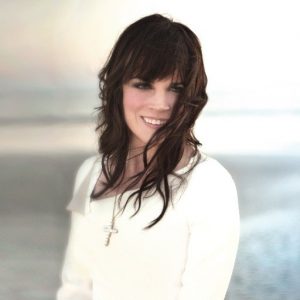 Christian singer and songwriter Ginny Owens has allowed her faith and her skill in music to help her overcome adversity. Blind since she was 2 years old, Owens' music has been featured on hit TV shows "Felicity" and and "Roswell". With a music degree and a philanthropic passion, Owens has been producing music since 1999, with new a new album released as recently as 2014. Owens is well known for her involvement in humanitarian efforts, a testament to her strong belief in helping others.