There are thousands of different memes across the internet, these are the top 10 funnies memes around today!
From LOL cats to crazy-eyed girlfriends, memes now rule the internet. We aren't trolling you with this one, but we're sure the nerd rage will runneth over for this list. Here are the internet's top 10 funniest memes!
Overly Attached Girlfriend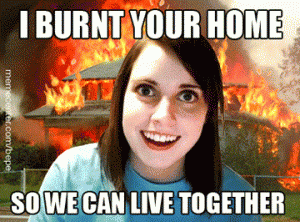 Is this your girlfriend? You can keep her! Overly Attached Girlfriend may be adorable, but she has creeped us all out with her clingy behavior. The product of a decidedly weird Youtube video, this lady love has had her claws in the internet since 2012, and she refuses to let go. Till death do us part.
Doge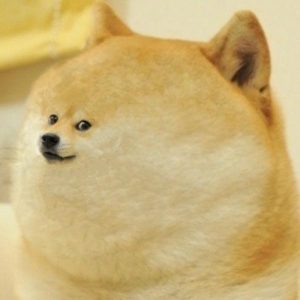 For all intents and purposes, Doge shouldn't be funny. After all, it's just a cute Shiba Inu looking at the camera, right? But the camera angle caught this pup's face just right to give everyone quite a few belly laughs. Although the picture was originally uploaded by a Japanese kindergarten teacher in 2010, Doge took 2 years to gain meme status. Now it just won't stop giving us the side eye. Bad Doge!
Bad Luck Brian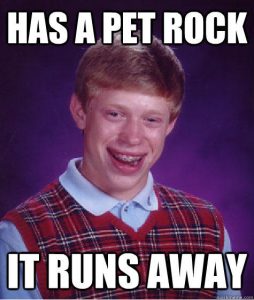 Some people have bad luck. Then there's Bad Luck Brian. In 2012, a Reddit user posted a photo of his friend Kyle's high school photograph. Reddit users, playing their role as they always do, quickly turned it into a meme. Now, Bad Luck Brian has been the butt of just about every joke imaginable. Too bad nobody cares.
Kermit (But That's None of My Business)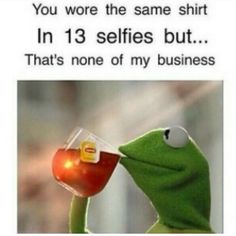 Who knew Kermit could throw so much shade? But there he is, sipping tea, tossing subtle insults left and right. A 2014 child of Instagram, this mean-spirited version of Kermit the Frog pulls no punches, regardless of how many feelings he might hurt. But that's none of our business.
Your Ecards/Someecards.com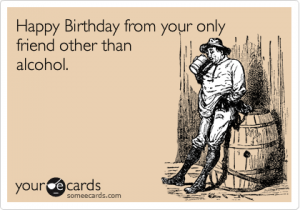 We thought electronic cards were supposed to be nice! But sometime around 2007, Ecards took a turn for the worse. Just like everything that happens online, it started out nice, but eventually turned ugly. Now Ecards usually have a sarcastic word or two for just about everyone. Not even Christmas is sacred anymore.
Grumpy Cat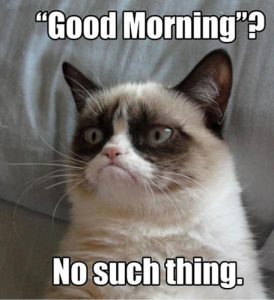 Cheer up, Grumpy Cat! You're famous! You've made your owner lots and lots of money! No improvement? Well, whatever. Grumpy cat's face has been like that since it was born in April 2012. By September 2012, Reddit had already turned this feline into an uncaring meme. Still no smiles, Grumpy Cat? Can't blame us for trying!
Chemistry Cat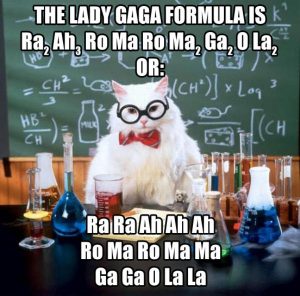 Chemistry Cat is far from unhappy. In fact, this academic feline has been cracking Chemistry jokes since 2011. Unfortunately, we learned the truth about Chemistry Cat: It doesn't write its own jokes. No, sadly, the kitty with a PhD in Humor has been stealing its puns from old jokes that have been lying around the internet for some time. That's ok, Chemistry Cat. Even when the jokes argon, we'll still like you.
High Expectations Asian Father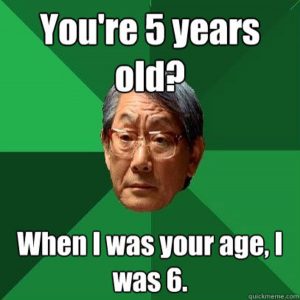 We here at Dino Creek certainly don't condone stereotyping. But you have to admit: High Expectations Asian Father is more than a little funny. Everyone's had a parent (or both) give them wholly unreasonable expectations. High Expectations Asian Father has been disappointed in all of us since 2010. By now, he really is everyone's father. Sorry we didn't become a doctor, Dad. Geez.
Netflix and Chill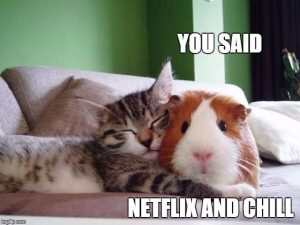 Netflix and chill has been awkwardly winking at us since 2014. When one Twitter user posted "Netflix and chill never means Netflix and chill nowadays", the meme was born. While it appears the phrase had been around for some time before then, once it took off, everyone got on board. Even Netflix used it in their own advertisements. How about Dino Creek and Chill? We mean it. No funny stuff! Ok, maybe just a little.