We looked around and came up with a great list detailing 5 of the most underrated, least crowded, and wonderful places to take your family on vacation. Here it is folks!
It's vacation season! All across America families are hitting airports or roadways and seeing the sights! Unfortunately, most of them are going to the same places that everyone else goes. Instead of giving Disney more of your money this year, why not try these 5 underrated spots for your family's vacation?
The Adirondack Park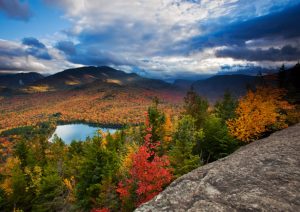 Hiking and camping is extremely popular these days. However, some spots are a bit too popular. Why not try the Adirondack Park in upstate New York? Just a four hour drive north of New York City, the Adirondacks are the tallest mountains on the east coast. There are 46 high peaks, most reaching well over 3,000 feet. Many have excellent hiking trails and campgrounds, with lots of natural settings to explore with your family. If you and your family still need a bit of civilization, there are several small towns within the national park, including the Olympic village of Lake Placid. Come for the hiking and camping, stay for the amazing and breathtaking views! Just make sure to bring the bug spray.
Big Sur, California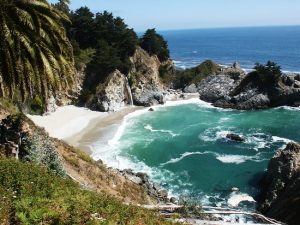 If you're taking your family to California, scratch the big cities off of your list. San Francisco, San Diego, Los Angeles: They're all overrated. Why not try Big Sur? If you need beaches, well, Big Sur has what you're looking for! Maybe you like hiking? Yep, Big Sur has that as well. Ok, how about camping? Big Sur has you covered! Big Sur has everything your family needs to get away from it all. But just in case your family needs to see more than just a few people, there are several small to mid-sized cities available within easy driving range to whet your family's whistle. The best part? Big Sur is less popular than most other spots in California, while still maintaining a large amount of beauty. Pack your bags!
Glenwood Springs, Colorado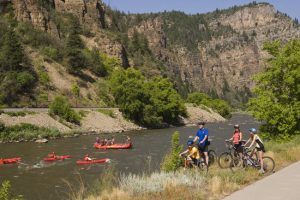 If you're taking a trip to Colorado this year, skip Denver altogether. Instead, find a lodge and put on your hiking boots. Glenwood Springs is a great place to take your family for a summer vacation! Deep in the heart of the mountains, Glenwood Springs is full of history and has lots of activities for the whole family to enjoy. Take a few hiking trips, take a dip in the natural hot springs in the evening, and then spend the next day at the Glenwood Caverns Amusement Park. You'll be able to spend a few days making memories in a location that's not too crowded. Just be careful! Glenwood Springs is home to a fair share of cute, adorable chipmunks, many of which are so tame they may just steal the food right out of your hand!
Outer Banks, North Carolina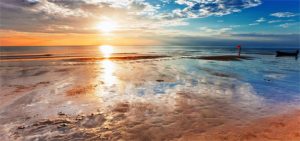 The Outer Banks is one of the most family friendly beaches in the world. It has hundreds of historical locations, and enough shopping to keep you busy for months. Shopping not your thing? Wait until the nor'easter hits the outer banks head to Rodanthe one of the best surfing spots on the east coast. The Outer Banks is also home to hundreds of wild horses, which is a rare treat for any place in the U.S. For a bit more nature, you can take a trip to Pea Island. For some more adventure, hop the ferry to Ocracoke, or just drive down NC 12 to enjoy the stunningly beautiful scenery. The Outer Banks is great for families, and is just far enough out of the way to make the annoying crowds less of an issue.
Charleston, South Carolina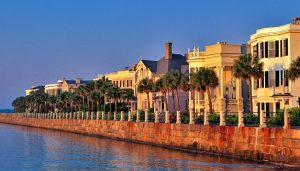 You may want to get your trip to Charleston in pretty soon. This hidden gem of the south is slowly becoming more and more popular. Charleston has maintained its historic edge, and is quickly becoming a bit of a foodie town. Your family will enjoy some amazing shorelines, historic sites, an aquarium and almost unbelievably gorgeous parks. Charleston is a great place to take your family if you want a bit of spooky mystery as well. Sign your family up for one of Charleston's famous ghost tours to help give your family the best kind of chills. Then, relax on the water's edge while watching a few dolphins lazily swim by. Finish your vacation with a boat ride down the harbor to help secure some great family memories!