As much as we hate to admit it, fat can be funny sometimes. While we here at Dino Creek definitely don't condone fat shaming, there are a number of comedians out there who have a lot of love for their own large waistlines. These 5 comedians are not only rotund, but as funny as it gets!
Ralphie May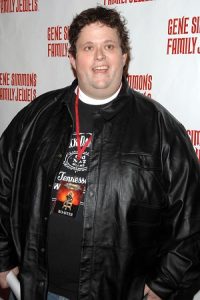 It's hard not to like Ralphie May. He's large and in charge! He has never been shy about making jokes about his own weight and about being fat in general. However, a health scare a few years ago caused him to take his weight a bit more seriously. In the past few years, he's actually shed 400 pounds! This hasn't stopped him from making jokes about his weight, and adding in jokes about the process of losing weight and dieting as well. Fat-based comedy has certainly paid off for May, however. He's estimated to be worth $2.5 million! Let's hope he doesn't shed too many more pounds. He may not have anything left to joke about!
Gabriel Iglesias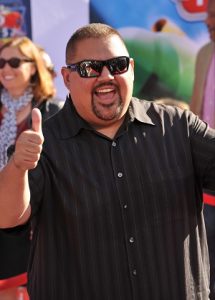 Funny man Gabriel Iglesias is known, not only for his hilarious fat-based comedy stylings, but for the nickname he gave himself: "Fluffy". Iglesias is known for joking about his weight, his family's and friends' weight, and just how much he loves to eat. However, his weight has gotten the best of him. After he developed Type-II Diabetes and was told he only had 2 years to live if he kept up his current lifestyle, he was forced to become healthier. This included adding in a yoga regimen and weight lifting. He's shed over 100 pounds in an effort to keep fit. Still, his fat-centric comedy has helped him reach a net worth of around $10 million. His waist and his wallet are pretty fluffy these days!
John Pinette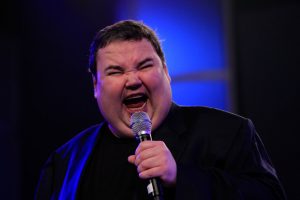 Before his untimely death in 2014, John Pinette was one of the kings among fat comedians. He was well known for his sketches on Chinese buffets, which he admittedly loved a bit too much for his own good. Before his death, he, like many other fat comedians, received a bit of bad news from his doctor related to his health. Pinette was quick to start shedding the pounds, and had dropped around 200 pounds before he died. Unfortunately, liver and heart disease got to him before his lifestyle change could fully help him out. He had mostly retreated from comedy, and only had a net worth of around $100,000 at the end. We'll remember him fondly the next time we're at a Chinese buffet. This Moo Goo Gai Pan is for, John!
Cedric the Entertainer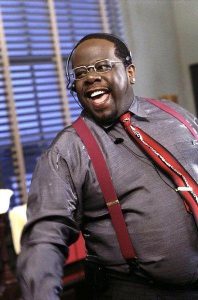 Cedric the Entertainer, whose full name is actually Cedric Anderson Kyles, is one of America's current comedy greats. He may not joke too much about his weight, but we can all see that waistline! At 5 foot 6 inches tall, he's also relatively short, which certainly doesn't help the round look. Still, his comedy is respected and his acting ability has helped land him numerous roles in a large number of comedy films. Kyles's career really took off when he landed a role playing Steve Harvey's friend on The Steve Harvey Show. Since then, he's become a comic and all-around entertainer on his own merit. That's helped bring him up to an estimated net worth of $15 million!
John Candy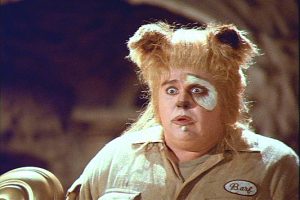 John Candy was one of the most respected and well-recognized fat comedians the world has ever known. Never a stand-up comic, Candy primarily ruled the silver screen in some of the most famous comedy movies of all time. Much of his success had to do with his excessive weight, which helped him land roles that were designed for a man of his physical stature. Unfortunately, his weight resulted in an early death. Candy died of a heart attack in Mexico at the young age of 43. His weight was over 300 pounds, and it led to many health issues. However, before his untimely death, movies such as Space Balls and Cool Runnings helped him bring in a net worth of $15 million. It might just be time for a John Candy movie marathon!