We've all smelled nasty gym socks that have hidden away in our stinky gym bag for months, that foul and putrid odor pales in comparison to these. These are 5 of the worst smells ever. Please share and like this article!
Smell has been scientifically proven to be tied directly to memory. These smells will leave you wishing you had amnesia…
Bangkok, Thailand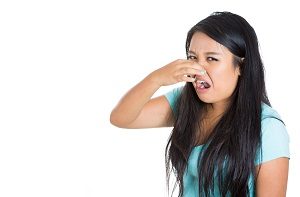 When you walk down the streets of Bangkok, you might be hit by the disgusting scent of what seems like rotting flesh or weeks-old garbage. It's likely that you are taking in the aroma of a fresh and stinky durian. This fruit is prickly on the outside, but has an inside which is creamy and loved by the locals. When this fruit is kept in confined spaces, however, it's smell is a bit overpowering.
Rotorua, New Zealand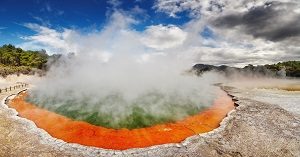 Should you find the scent of rotten eggs filling the air, check your map. You might be in Rotorua, New Zealand. Although this area is a hot spot for tourists due to its steaming geysers and soothing mud baths, the air carries the less-than-wonderful scent of sulfur. Perhaps that is the reason that the city has earned the nickname, "Sulfur City". And since the smell of sulfur tends to stick to your clothes, you'll be able to enjoy that lovely rotten egg scent long after you've left!
Tsukiji (soo – kee – gee) Fish Market, Tokyo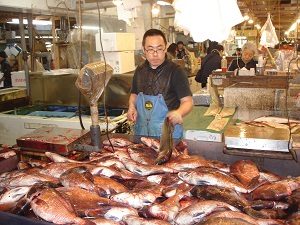 Tsukiji (soo – kee – gee) Fish Market is not only the largest of its kind in the world, it's also the smelliest. This market is open for a few hours each morning, from 3:30 AM to 6:00 AM. In that time, the smell will likely leave you gagging. The large number of sweaty people crowding the area only makes it worse. There's definitely something fishy going on in Tokyo!
Hakarl, Iceland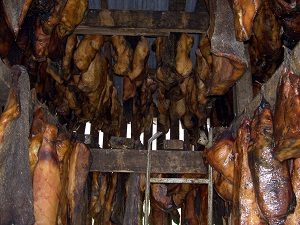 Food that has been fermented typically smells a little strange, but when you are surrounded by fermented shark meat, the stink reaches an entirely new level. Hakarl, Iceland's fermented shark dish smells so bad that even some locals have refused to try it. People who get a whiff are more likely to throw up than actually risk tasting the nasty meat. Where does the smell come from? The sharks expelling urine through their skin. Yum!
Vieux Boulogne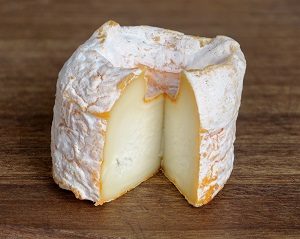 No list would be complete without the notable Vieux Boulogne, which is a cheese that really packs a punch. To your nostrils, that is. Popular in France, this cheese has been described as smelling like rotten food, or in some cases, the odor of fresh dung. It holds the title as the smelliest cheese in the world. If you do decide to eat it, make sure you hold your nose before taking a bite.