Some celebrities are like shooting stars. All their fame and fortune disappears in a flash. These celebrities went from riches to rags in a flash.
Marion Jones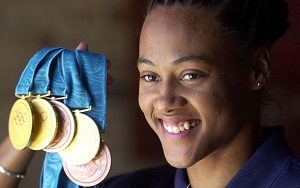 Marion Jones was the darling of the track and field. She took the world by storm…until she admitted to doping her way to success. The Olympic committees were not kind, either. They took every medal she owned. She lost all of her endorsements. By the end, she had to spend six months in prison and all she had left to her name was a paltry $2000.
Pamela Anderson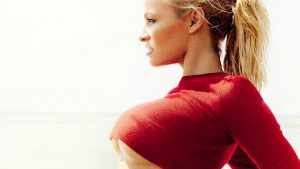 During the days of Baywatch, Pamela Anderson was one of the sexiest women in the world. That all came crashing down in 2009 when she received the bill for her taxes: She owed $1.7 million. With more than $800,000 being owed from her mansion in Malibu, she was forced to abandon her life of luxury. She even had to temporarily move into a trailer park. Hopefully she at least had a double wide.
Mike Tyson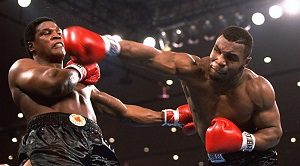 There was a point in time when Mike Tyson was one of the richest boxers in the world. When your name adorns the best boxing video game ever produced, you have no excuse for being poor! And with $400 million in money and assets, he should have been flying pretty for his whole life. But gross mismanagement got to him eventually. He lost it all, and went through a period where had no friends, was sleeping on couches, and was living from one week to another with absolutely nothing in the bank. That might explain the face tattoo.
Aaron Carter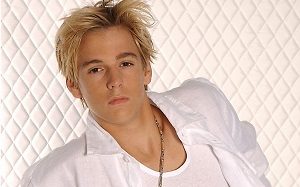 Aaron Carter used to give women hearts palpitations, but somewhere along the line he forgot that everyone still has to pay taxes. Uncle Sam eventually caught up with him when his debt reached over $2 million. All he had left by the end was a flat screen TV, $917 in his bank account, and a Louis Vuitton backpack to carry anything that he could get his hands on at the time. At least he could hitchhike in style!
MC Hammer
MC Hammer's fall from fame and fortune may have been the most famous of them all. Even though he was worth $33 million at one point, he dripped money like a sieve. Within a few years, he had to file for bankruptcy. He lost everything and was still not able to cover his $13 million worth of debt. Maybe there was some change hiding in his pants somewhere?