We've done some research and for those of you who want to know…these are the worlds best soccer players!
Goooooooooaalllllll! Call it soccer, football, or Association Football. We don't care. Either way, soccer is the world's favorite sport. In the past 100 years, the game, and the players just keep getting better. But who's the best? Don your favorite jersey and prepare your best defense, because these are the 5 best soccer players in the world!
Eden Hazard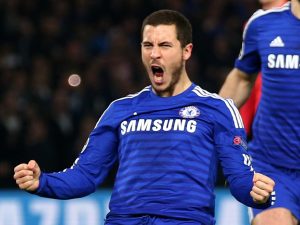 With nearly 450 appearances and over 100 goals under his belt (or drawstring), Eden Hazard is one of the best soccer players in the world today. It certainly helps that he also has one of the most catchy and memorable names around! At just 25 years old, Eden Michael Hazard may not have the most goals or the most appearances, but he still has well over a decade to catch up. He plays for the Chelsea Football Club and competes internationally for his home country of Belgium. Expect to see this midfielder kicking a few goals at this year's World Cup in Japan.
Luis Suarez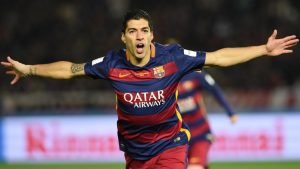 Nicknamed "El Pistolero", which means "the gunman" in Spanish, Luis Suarez become more notorious for attacking players with another instrument: His teeth. In the 2014 World Cup, Suarez was banned for 9 international games after a biting incident. To date, it was the third time he had been accused of biting another player. Bites aside, his player stats don't lie. At 29, he has racked up nearly 550 appearances and almost 350 goals. Other players may be dodging his bites, but they also seem to be dodging his headers.
Lionel Messi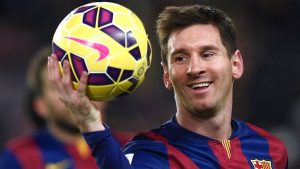 28-year-old Lionel Messi has managed to develop quite a reputation. Argentina is known for its strength on the soccer field, and Lionel Messi has helped maintain that reputation. In his 13 years playing professionally (yes, he started when he was just 15 years old!), he has managed to bring in nearly 700 club and international appearances, and over 430 goals. From 2009 to 2014, Messi was the highest paid soccer player in the world, bringing in a hefty $74 million in 2014 alone! He's still the highest paid soccer player in his native Argentina, and many fans and commentators have compared him to Cristiano Ronalda. As good as he is, he could likely take on a few of the worst times all by himself.
Zlatan Ibrahimovic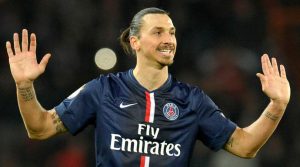 Currently being courted away from Paris Saint-Germain by Manchester United, Zlatan Ibrahimovic is a Swede who is in high demand. It may have something to do with his impeccable playing ability and god-like stats. At 34 years old, Zlatan may be getting a bit close to the average soccer retirement age of 35, but he's built up quite the reputation. With nearly 800 appearances and close to 450 goals, Zlatan is a living legend. Too bad for Manchester United. Zlatan has previously stated that he intends to end his career when his current contract expires this year.
Cristiano Ronaldo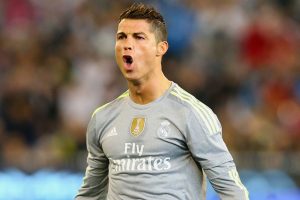 The undisputed heartthrob of Real Madrid, Cristiano Ronaldo dos Santos Aveiro is a 31-year-old star for his home country. Ronaldo has managed to pull nearly 800 appearances and is closing in on 550 career goals. Already besting his rival Zlatan Ibrahimovic, Ronaldo has plenty of years left to guarantee his spot on the FIFA hall of fame. Although he is Portuguese by birth, Ronaldo only played for a Portuguese soccer club for one year. That has not stopped him from representing his home at both the World Cup and the Olympics, which we can be sure he will be doing this year as well.